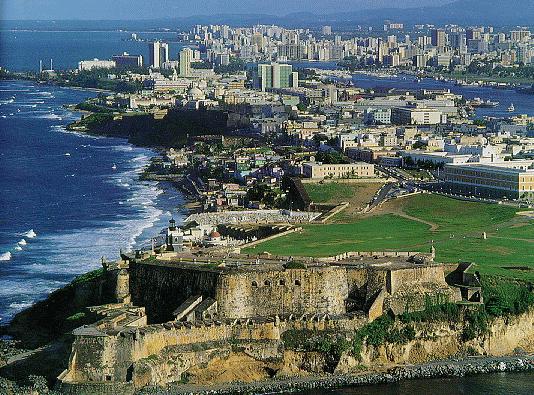 By Nancy St. Francis
Imagine living on a tropical island belonging to the United States while enjoying all the benefits and protections that the U.S. government has to offer, but never having to pay federal income tax. It may sound too good to be true, but if you're a U.S. citizen living in Puerto Rico, it's the real deal!

How is this possible? Although Puerto Ricans were granted U.S. citizenship in 1917, they have chosen to maintain a constitution providing for internal self-government. As such, Puerto Ricans have opted in three separate plebiscites to remain a commonwealth and not become a U.S. state, which means no federal income tax. Think about all the money you can put towards your retirement if you don't have to pay federal taxes on the money you earn. Not only would you be able to amass a significant nest egg sooner than you would if you lived in the United States, you'll have more money to live on once you retire.

Is Puerto Rico a Good Place to Retire?

Of course, not everyone can find a good-paying job in Puerto Rico in order to save for their retirement, so the next best alternative would be to move to Puerto Rico after you retire. There are some definite advantages to choosing Puerto Rico as your retirement destination, including:

1. Living in a commonwealth of the United States will provide you with the political and financial stability of the world's superpower. This means not having to worry about unstable governments or dictatorships destroying the local economy, taking away your property, or threatening your basic rights.

2. As long as you avoid the heavily populated and expensive areas like San Juan, the cost of living in Puerto Rico is roughly equal to the United States. Side-by-side comparisons of consumer goods and utilities show that prices in the areas of Puerto Rico outside San Juan are comparable to those found in the United States.

3. The current inflation rate in Puerto Rico is only 2.9%.

4. When it comes to climate, Puerto Rico ranks among the best. Classified as marine tropical, it has little seasonal variation and averages around 80 degrees in lower elevations on the island, with 70 degrees in the mountain areas. The easterly trade winds that pass across Puerto Rico throughout the year provide a warm tropical breeze, making for perfect weather almost every day.

5. Puerto Rico has over 300 miles of gorgeous Caribbean coastline to enjoy, with water temperatures averaging between 70 and 80 degrees all year long.

6. Settled by the Spanish in the early 1500's, Puerto Rico is rich in history and has many historical sites to explore. There are also numerous natural attractions like the Vieques and La Parguera bioluminescent bays, which come alive with glowing creatures at night, the El Yunque rainforest, San Cristobal Canyon, and the Camuy River Caverns.

7. Puerto Rico offers some of the best snorkeling and scuba in the world. Other popular outdoor activities include hiking on mountain trails, kayaking, windsurfing, and horseback riding on the beach.

8. Puerto Rico nightlife is a major draw for many tourists. There are literally thousands of restaurants and nightclubs throughout the island, as well as several casinos in San Juan.

9. If English is your only language, you'll have no problem, since it is one of the two official languages in Puerto Rico (the other is Spanish).

10. If your preference is undeveloped, natural areas, Puerto Rico has these too. The island of Culebra just off the eastern coast of Puerto Rico is protected against development and has a beach rated as one of the best in the world: Flamenco Beach.

Before Making the Choice to Retire…

As with any destination, there are always some considerations that a person should reflect upon before making the choice to move or visit there.

1. Puerto Rico's location in the Caribbean has made it a prime route for drug trafficking, which has in turn contributed to a homicide rate more than 5 times the U.S. national average. Before going there, it's important to know what areas of the island have problems with crime so you can avoid these while you're there.

2. The Puerto Rico economy has been experiencing a downturn even worse than the U.S. economy in the last several years, with a negative growth rate of -3.8 in 2009, -3.4 in 2010 and -1.5 in 2011. Even worse, the unemployment rate is at nearly 16% and the poverty rate is approaching half the population at 45%, higher than any U.S. state.

3. Although most Puerto Ricans do not pay the U.S. federal personal income tax, they are still required to pay into Social Security and Medicare. And while they are eligible for Social Security and Medicare benefits, the benefits are smaller than what they would receive if Puerto Rico was a U.S. state. Everyone who lives in Puerto Rico is subject to a 6% sales tax.

All things considered, whether or not Puerto Rico is a good place to retire depends on a person's expectations. If living in a tropical climate, have a cost of living similar to the U.S. and enjoying the benefits of being a U.S. citizen are important, then Puerto Rico is a great choice. On the other hand, if crime and poverty is a concern and you'd rather live in an area where the economy is expanding and not shrinking, then Puerto Rico may not be the best place to spend your golden years.

Like the famous saying that says "life is what you make of it," where a person retires is much the same way. To many people, spending their golden years on a tropical island with a laid-back lifestyle like Puerto Rico is absolute perfection, and nothing else really matters!